5 Reasons You Should NOT Close Your Indoor Playground Or Play Cafe Business Thanksgiving Week
Something I try to do is follow as many play spaces as possible on social media. And this is for a few different reasons.
I love to show support, especially the places inside of my Play Maker Society program where we all try to follow each other's accounts and engage regardless, but I also like to stay up-to-date on the trends of the industry, as you might expect.
It was a bit overwhelming to do so when I owned my own space, so if that sounds exhausting to you– it's OK, that's totally normal. And also, don't worry, that's why you have me– your secret weapon who now does all of this research for you and delivers it in practical episodes just like this one.
But something that I have noticed over the past few weeks is a lot of brand new spaces announcing that they will be closed the week of thanksgiving to enjoy some family time. And this concerns me for a few reasons.
But before I even get into this, if you are new here to me or to this podcast– I am NOT, in any way, saying you as an owner should not take time off to enjoy the holidays with your family.
In fact, I 100% believe you should. I do NOT want to see YOU working on thanksgiving week.
After all, that's why many of us left demanding corporate jobs or helped our spouses do so, in order to launch these businesses. We want to run businesses that serve our lives and not the other way around.
But here's the thing. Closing… is also NOT the solution.
In my 5+ years of indoor playground ownership PLUS multiple years after that dedicating my business to coaching owners to success- and YES I did have to go back and check the numbers on this one– thanksgiving break week was one of the MOST profitable, if not THE most profitable week for the entire year for our business.
And even as I write this I can FEEL many of you wanting to turn this off and bury your head in the sand and just eat some turkey– but I want to give you a few reasons why you should NOT even consider closing Thanksgiving week– except, of course, the actual holiday.. Thanksgiving DAY. But that is IT.
Not convinced? Here are 5 quick reasons why you should ONLY close for open play on Thanksgiving day.
1) Huge Sales Potential
This one is pretty obvious, but hey, I had to throw it in here anyway. As I mentioned, Thanksgiving break week was consistently both our BUSIEST and MOST profitable open play week of the entire year.
And the best part about being so busy and not needing to put in any extra marketing effort to fill our play slots, is that most people who would visit during this week were brand new to our business.
They were typically parents who were either teachers who were also on break OR parents who worked other jobs during our typical open play hours, who were finally getting the chance to visit.
And because this was a unique and special outing for them, they spent. They spent a LOT of money on our cafe drinks, snacks, retail items- you name it.
And many of these people used this opportunity to check our space out for parties if they had been unable to previously visit during open play hours– so this was also one of our biggest booking weeks of the entire year.
Our busy indoor party season in NY ranges from October all the way through May– so this was a huge opportunity to get a head start on filling up our next years calendar– again, without needing ANY extra advertising or marketing effort. All we had to do was just be open.
And in fact we extended open play hours every single day unless we had a private event, which I will share more about in a moment– to make sure everyone got a chance to come in even if we were at capacity all week.
And if you're worried about members snagging all of the open play slots– don't. Typically members will learn your business patterns and AVOID these extra-crazy weeks or avoid the chaos by coming in for a shorter-than-normal session right when you open or right before closing. Trust me, they do NOT want the chaos!
2) Private Event Potential
Before I get into how to STAFF those extended open play hours, let's talk about private weeknight events during thanksgiving. Many people will be traveling to your area to visit family they don't see all year round for the holiday.
Because of this, we were sure to always post for weeks leading up to thanksgiving that we WERE available for weeknight private party bookings after we closed around 4 or 5 for open plan– YES, even on Monday, Tuesday, and Wednesday.
Many non-local people snatched these spots up because it gave them a unique opportunity to have a family party outside of the walls they'd be at ALL week and give their birthday child the gift of celebrating in a fun new space surrounded by the loved ones they travel to see.
Or, people would use our space to host a high-school or college reunion, and a friend group would all go in on a space rental so they could spend time together, meeting each others' spouses and families.
And before you say, well, I don't see these private weeknight events being widely popular– here's the thing- it doesn't need to be.
You just need 1-3 people to snatch these spots up to add thousands to your revenue for the week. So make sure you make it known that you have party spots available outside your normal booking times– YES, even if it's last minute.
People just coming into town that week will pay MORE for convenience and again, just getting out of the house and allowing the kids to celebrate and burn off some energy during their trip.
3) College And High School Kids WANT Extra Hours!
You might have been thinking, as you read through the first part of this article, "well Michele that all sounds good– but who the heck am I going to get to work thanksgiving week?!"
Well, let me tell you.
College kids who are temporarily back home and high school kids who are on school break WILL be wanting extra hours Thanksgiving week.
This is the perfect chance for them to take on extra shifts and earn some extra money right before the holidays come around the corner.
I have found these groups of workers appreciate day shifts or early evening shifts (like those you'll be offering!) so they can be home with enough time to still go out with their friends. This will put you at an advantage since most retail or restaurant jobs will instead need them to come in extremely early– like on black Friday– OR stay very late into the night.
The hours of 9am to 8pm is exactly when high-school and college students WANT extra shifts– I promise you.
It may seem insensitive to ask your staff or even past staff to pick up shifts this week– but again, they will be off early mornings, evenings, and the actual holiday day- it's an ideal schedule for them and they WANT the hours.
Something that worked very well for me was reaching out to high-schoolers who had worked at the cafe before graduating and seeing if they wanted extra shifts while home on break.
And nine out of ten times, they JUMPED at the opportunity to make extra money right before the holidays! I was able to hire them back temporarily as independent contractors and it was a win-win scenario because I could be at home resting with my family and they could be earning that much-needed extra income!
4) Families Want kids OUT Of The House
Whether you're hosting during the holiday week or not– you can probably relate to this sentiment.
The kids are off of school most of the week, they are off their normal routines, and sometimes we all just need a change of scenery or a change of pace.
I, personally, host Thanksgiving so I ALWAYS send my husband and the kids off to some play place the few days before so I can clean and prep. It helps the entire week run much more smoothly and it keeps the kids happy.
If YOU are closed, they WILL find another place to visit. I promise you. Even if you originally planned to close, it is NOT too late to reverse that decision!
5) Kick-Off Black Friday And Holiday Sales
This is another obvious one, and I am going to expand more on the most successful Black Friday deals I have seen on other upcoming Profitable Play podcast episodes, but it's also worth mentioning here.
Being open during this clear extremely busy week can help you clear out inventory, get a nice significant cash boost for a new large retail haul just in time for the holidays, and again reach customers like out of town aunts, uncles, grandparents, and even just parents– who normally would not get a chance to come in and play or shop. And as I mentioned at the beginning of this episode, the data shows that these families who don't live in the area or who work during normal open play hours SPEND a lot more per visit than your typical open play family would– because this trip is a special treat for them.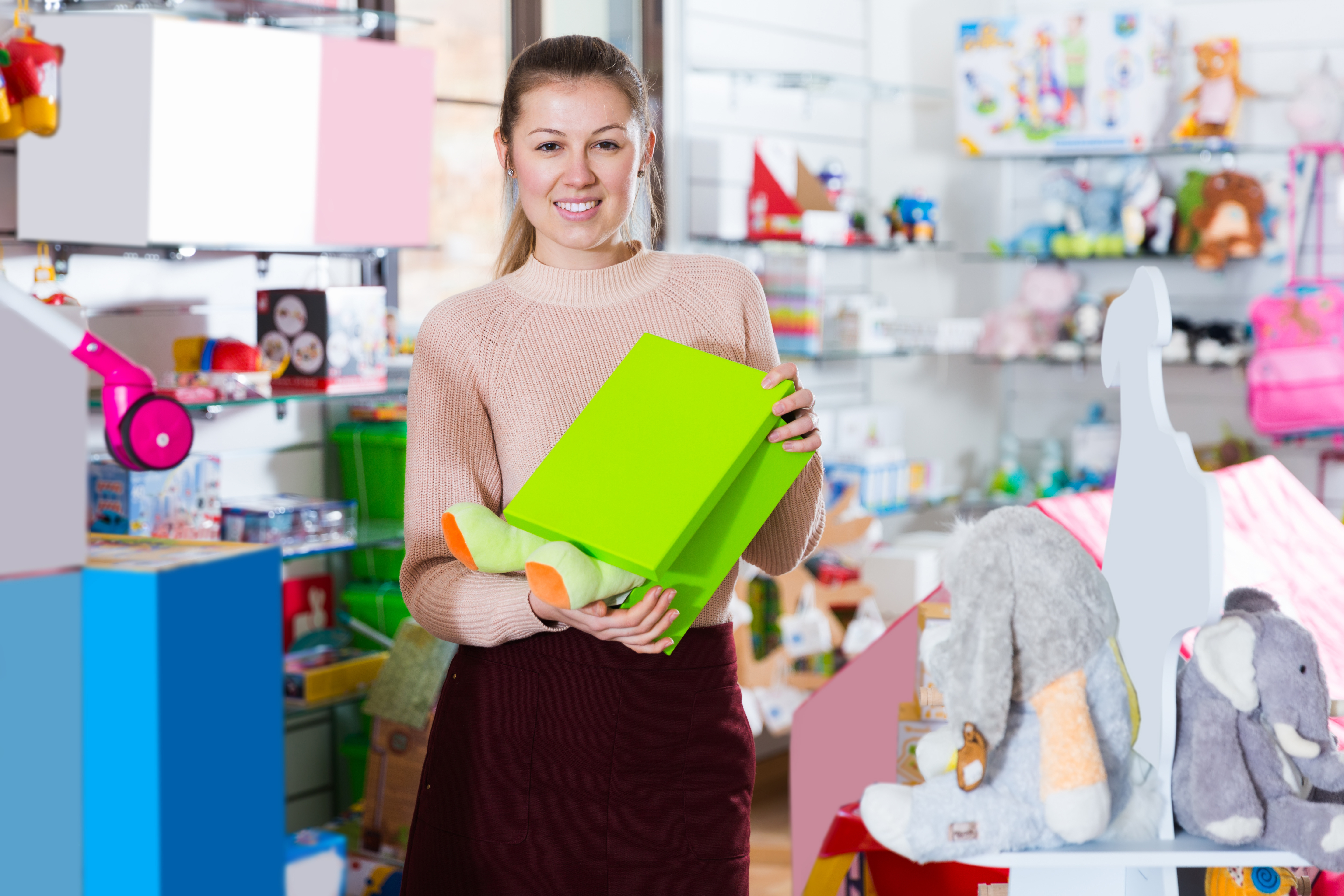 This is also a great time to really push ANNUAL memberships. Offer some extra incentives like coffee passes or bring a friend passes or a small discount if people book annual memberships during thanksgiving week.
If your annual membership is $500 and you even just sell 10 of them– that's an extra $5,000 you can use to either compensate yourself or your team OR reinvest in holiday events or character costumes, inventory, or new equipment.
Now hopefully you are convinced that you SHOULD remain open for open play during the week of thanksgiving– even if YOU, the owner, plan to take a week off.
If you want to hear my best tips about how to prepare your team for this upcoming busy week including 6 easy things you can check off your list TODAY, listen to this episode in full wherever you get your podcasts or right here on iTunes!